Professional Psychotherapy, Hypnotherapy and Mindfulness training in Borough High Street, London Bridge, SE1 1HR
Call me directly on 07831 693684
I am registered with the CNHC as a hypnotherapist.
The Department of Health has recommended that, where CNHC registers the complementary therapists in question, you consult with someone who is CNHC registered. The CNHC register has been accredited by the Professional Standards Authority.



I am also an Anxiety UK Approved Therapist providing therapeutic support to the charity's members and partner beneficiaries, (as a hypnotherapist). I am subject to Anxiety UK's regular monitoring of my professional qualifications, supervision, continual professional development, insurance and professional body membership in addition to complying with the ethical framework and professional standards set down by my registered governing body.

Full details of the Anxiety UK Approved Therapist scheme can be found here: www.anxietyuk.org.uk/getinvolved/therapists-at-anxiety-uk
Details about becoming a member of Anxiety UK to be able to access therapy via the charity can be found here: www.anxietyuk.org.uk/membership .



I am a member of the National Society of Hypnosis, Psychotherapy & Mindfulness, and adhere to their Ethical Code.
Please note, there are no testimonials on this site, as they are not allowed under the ethical code I follow. One reason for this is that the Advertising Standards Authority require testimonials to be verifiable, and this would compromise client confidentiality - a key requirement of the ethical code.
About Me:


Before training as a therapist I had many years of work experience ranging from business to the arts, from employment in large corporations to small businesses and self-employment.

After initial training in counselling work, I studied hypno-psychotherapy at the National College of Hypnosis and Psychotherapy (NCHP), on a course externally accredited by the United Kingdom Council for Psychotherapy. This training covers an integrative approach to therapy, which simply means that different therapeutic approaches can be employed to suit the specific needs of a client. Since then, I have also completed specialised training in the following areas:

Most recently, in 2018, I completed training and received a certificate in Integrated Trauma Treatment using EMDR and related approaches with a Hypno-Psychotherapeutic Framework.

I have trained to work with Acceptance and Commitment Therapy (ACT), an evidence-based mindfulness-based behaviour therapy, sometimes described as the 'third wave' of CBT.

In 2015, I became a Human Social Functioning practitioner, qualified in the use of the Heimler Scale of Social Functioning, and the application of HSF skills and techniques in therapy.

I am qualified as a Certified Hypnotic Fertility Practitioner (CHFP), enabling me to offer help and support to men and women with fertility problems, with both natural conception and when using assisted reproductive technologies (ART).

In addition, I am a registered clinical mindfulness teacher, enabling me to facilitate on 8-session courses such as Mindfulness-based Cognitive Therapy, (a NICE approved course shown to reduce the risk of relapse & recurrence of depression for people who have experienced multiple episodes of depression). I currently work with Mindful Pathway in St. Albans, teaching courses and also developing course content.

My personal mindfulness & compassion practice also informs my work as a therapist.




About my work:


I chose to train in an integrative approach to psychotherapy, as this gives me an understanding of a range of theories and techniques, enabling me to offer help that is tailored to the individual, rather than trying to fit their needs into a particular theoretical framework. Hypnosis is one such technique; I find it can often reduce the amount of time needed to make progress in therapy. In a similar way, I've found using the Heimler Social Functioning Scale really helpful for some clients, both as a way of bringing focus to therapy, and to highlight areas that will benefit from work in therapy. Both hypnosis and HSF are ideally suited to the kind of short-term, solution-focused therapy I most often work with. The same can be said of ACT, which offers a very effective and up-to-date approach to helping people to develop rich, full and meaningful lives.

I always pay close attention to research in psychotherapy, and this informs my practice, giving me a preference for evidence-based approaches. This is one of the reasons I chose to train as a mindfulness teacher; there is compelling evidence showing that practicing mindfulness helps people in many ways, which has been my own experience too.

My approach to therapy is driven by the belief that people are highly individual, each with their own particular combination of thoughts, behaviours, desires, hopes, problems and needs. Sometimes the complexities of life can generate stresses and anxieties, and these can be compounded by our minds tendency to focus on problems and negatives while ignoring positives. This can lead to a feeling of being 'blocked' and unable to resolve problems and issues.

But I also believe that we all have strengths and abilities that give us the capability to develop, to progress, and to make the changes we want in our lives; something that's confirmed by neuroscience and the discovery of the brains 'plasticity' – the life-long ability to change and develop, based on how it's used. Ultimately I seek to help clients get back in charge of their lives, giving them the focus, confidence, calmness and self-sufficiency to progress and let their lives flourish once more.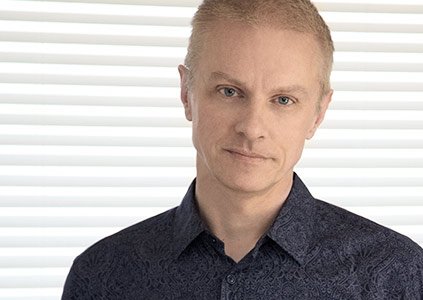 William James Davies DHP(NC) DCMT CHFP MNSHP


My practice is located near to London Bridge station, at Delta House, Borough High Street, London, SE1 1HR, (near London Bridge / The Shard, see the map below).
Evening appointments are available on Mondays, ending at 10pm, and weekend appointments are also available.

Please call 07831-693684 for an appointment, or send me an e-mail (there's a link at the foot of this page).

Appointment fees are £75.00 for up to 60 minutes, and £125.00 for up to 90 minutes, payable by bank transfer at the time of booking.
(Stop Smoking single sessions last for up to 90 minutes and cost £125.00)

Please note:
At least 24 hours notice is required when rescheduling or cancelling appointments, otherwise the full fee will be charged.

I will always try to accommodate clients who have difficulty in affording my fees as I believe a lack of funds should not prevent people receiving professional therapeutic help. In these situations, I offer reduced rates at certain times on Fridays, please mention your needs when making an appointment.